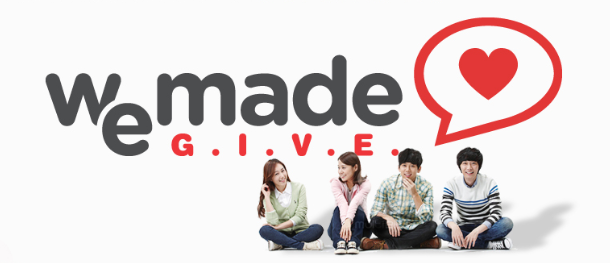 When I decided to take one year withdrawal from the school, what I was eager to do was any activities in the arena that was not directly related to the 'education' since I was majoring in elementary education at that time.
I was scrolling down and scrutinizing the pages of "Spec up", a web community for the university students who want to find extracurricular activities. And all of a sudden my finger stopped rolling down the scroll wheel and an IT company's name drew my attention -Wemade. This company was well-known at that time among youngsters for the big hit mobile game, Wind Runner and EveryTown and I was one of the the people who enjoyed the games!
Wemade G.I.V.E was a philanthropy activity that aimed "contribution to the society with online games and volunteering work" and when applying, I had to suggest ideas about public campaign in the cover letter.